I never digitized any of my drawings until college in 2013. Up until then I had zero knowledge of the many programs out there. I quickly picked up Adobe Illustrator as my primary software for digital illustration. I find it is more forgiving than traditional drawing and allows me to quickly explore ideas.
I primarily use Illustrator, Photoshop, and have recently added Procreate to the list of digital tools to produce some thought provoking work. I'm currently still learning but the goal is to translate the skills gained from these programs to set foot into the world of Motion Graphics to make some super cool stuff. These are some of my latest projects.
I illustrated this for a friend as a present for her 21st birthday back in 2016. It was inspired by the ornamental style of art known as Art Nouveau. A vector based illustrative project with some of her favorite colors.
Every project takes inspiration from various styles. I experiment with different approaches to deliver a message. Most of these projects were inspired by my favorite types of music.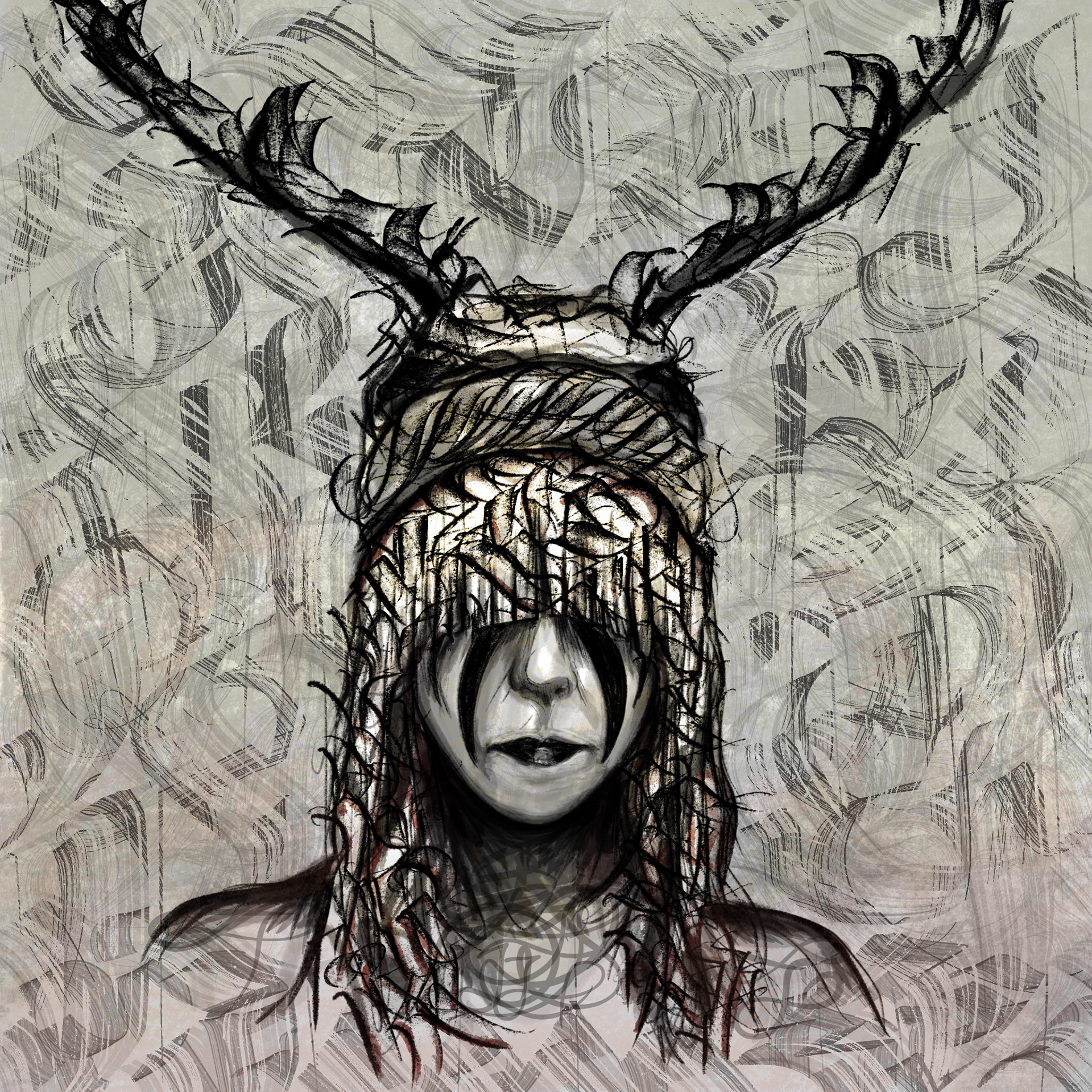 This is Maria Franz of Heilung. This experimental folk band's music is based on texts and from Germanic peoples of the Bronze Age, Iron Age, and Viking Age. Their beautiful sounds inspired this portrait of organized chaos.
On the other spectrum of music, we have the fellas from Kardashev, a progressive metal band based out of Arizona who are pushing the limits of death metal with a genre they call "Deathgaze". Inspired by technology, love, and altruism, this band's music has connected with me to a deeply emotional level that I haven't been able to put to words. So here I attempted to illustrated it instead. This project was inspired by their 2020 album titled "The Baring of Shadows".
The rest of these illustrations serve as a diary for the past 6 years of my life.